General Information
Africa is consider the cradle of humanity, and Cameroon is a miniature Africa. Being that we can say Cameroon it's a vast country of cultural, landscapes and multiple influences. Which says variety of culture understands variety of flavors because each of ten regions of Cameroon exists a gastronomic culture. Our analysis will be generally on Cameroonian foods while focusing on the meals of Central region which is Yaounde. This consists to inform you regarding various restaurants in Yaounde where you can enjoy local foods as well as international.
Local foods Restaurants in Yaounde
In Yaounde, you can eat locally at the restaurant Cabane in Elig Essono, behind the building of the travel agency Jako. Its one of best restaurants in Yaounde for enjoying Cameroonian foods for central region such as Sanga, Mbol, Okok. Then you have Bois Sainte Anastasie restaurant in Sebastien Essomba street, city center of Yaounde opposite to MAHIMA supermaket. Base in the heart of Yaounde in the park that bears his name, this restaurant offers varieties of Cameroonian culinary.
Moreover a brunch is offer from Monday to Sunday in the center of a botanical garden with multiple tropical flowers. In brief, the list is not exhaustive and we can complete the list with these others restaurants in Yaounde . For example restaurant La Marmite, near Boulevard du 20 Mai, The village restaurant  in Elig-Essono near police Judiciary.
all these restaurants offer you the Cameroonian cuisine in general with foods like Mbongo, Ndolè and the typical foods of Yaounde region such as peanut sauce …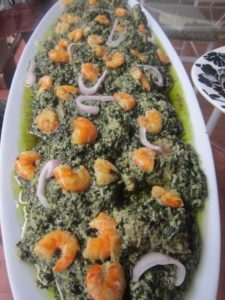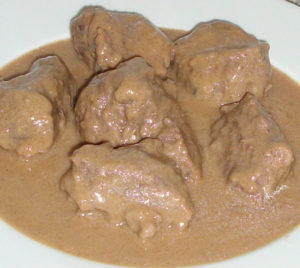 International foods Restaurants in Yaounde
After savoring local foods you can find alsorestaurants which offer international cuisine from all over the world. For this reason, the restaurant La Salsa at Bastos roundabout, is the ideal place to taste various international dishes (French, Italian …). Their specialty is its chef who offers you to grill a plate of pork with the wine of your choice. Expatriates, Greek community specially loves this place in addition to Cameroonian foods there is cooking also French, Russian and more. Equally for sensuality lovers you have the Restaurant la Terrasse, base in camp Sic Hippodrome, they offers European foods in a green setting under palm trees. For fresh air you can seat on terrace, you have chairs and white tables on gravel with sparkling candles in the evening. They have delicious pizzas made over a wood fire that I recommend you to taste.
For lovers of Italian food, you will also find a restaurant corresponding to Yaounde as The restaurant Café Yaounde always located at Camp Sic Racecourse. You will find the typical Italian food, with fresh pasta, specialty of the restaurant, sprinkled with Italian wines. The place is nice and set in a luxurious garden, and the restaurant exhibits paintings by local artists. In the same vein you also have the restaurant Pizza Roma located at the crossroad Bastos and offers only pizzas of all kinds.
Asian Restaurants in Yaounde
To summarize, if you love Chinese food you will love visit Yaounde and and its multitude of Chinese restaurants. In the first place House of Korea restaurant offers a pleasant and calm environment with fresh and correct food. This spacious home has beautiful terraces and lovely staff. Moreover you also have the restaurant at Wou located in Bastos one of the most chic areas of the city of Yaounde. Decorated with dragons, it is the first Chinese restaurant of very good reputation of Yaounde. It offers you typical Chinese cuisine with a rich and varied buffet on Sunday