Introduction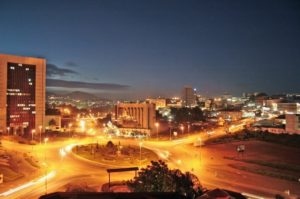 Yaounde Nightlife is one of the most popular attractions, most spectacular to discover and especially to live. For this reason, all form a chain full of youth, emotions, joy of life. In short a all in one that will tell you everything about Cameroon and its people.
From its Culinary Art noticed by the presence of many restaurants to its diversity Yaounde by night it is great. You will see night clubs, casino, nightspot, its long and large avenues strewn with Bars both sides of the road. Yaounde Nightlife is an unforgettable experience for all those are coming for the first time. You will discover the delights of its nightlife and we will lead you discover of hot places of Yaounde.
Yaounde Nightlife
First of all when we talk about places where to enjoy in Yaounde, Safari Night Club is the first one. Base in the hottest areas of the political capital, Safari Night Club offers the best to all nightlife lovers. It offers you an unforgettable experience thanks to the know-how of its team by offering themed evenings. Moreover, by its delirious concepts that make this place the only ones in world where lions can coexist with antelopes.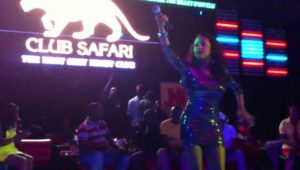 Secondly we have Sanza Discothek Club known for its sulfurous evenings, its attachment to cultural values.  Further Sanza Discothek Club is in very close circle as one of the temples of the jet set. Base in Elig-Essono one of the most attractive places of Yaounde, he opens doors four days of week. From Sunday to Wednesday from 10pm to midnight for nights of madness, youth which will remain forever in memories.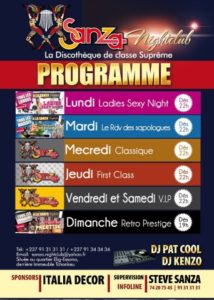 Thirdly, we have Olympic Club Yaounde which the location is Avenue Narvick Yaounde. Its the most popular places for nightlife subscribers, mark by 4 stars hotel reputation Djeuga palace. In addition, Olympic Club Yaounde offers a magical setting worthy of major European and American nightclubs. Open time is Tuesday to Sunday, from 22:pm to midnight for lovers of crasy nights.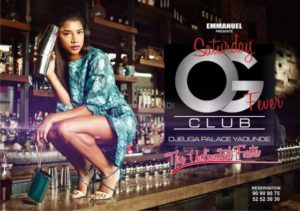 Others Night-Club of Yaounde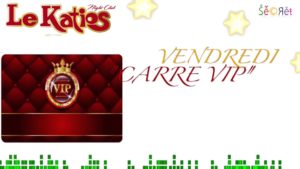 Katios Night-Club Yaounde open before 1986 is the older one in this industry, recognize for the conservation of its values. Its know-how and especially his experience characterize by the know-how which is particular to him. The Katios Night-Club Yaounde Avenue El Hadj Ahmadou Ahidjo City Center Yaounde. He open his doors from Tuesday to Sunday 22:pm til morning for old-fashioned evenings where only he holds the secret.